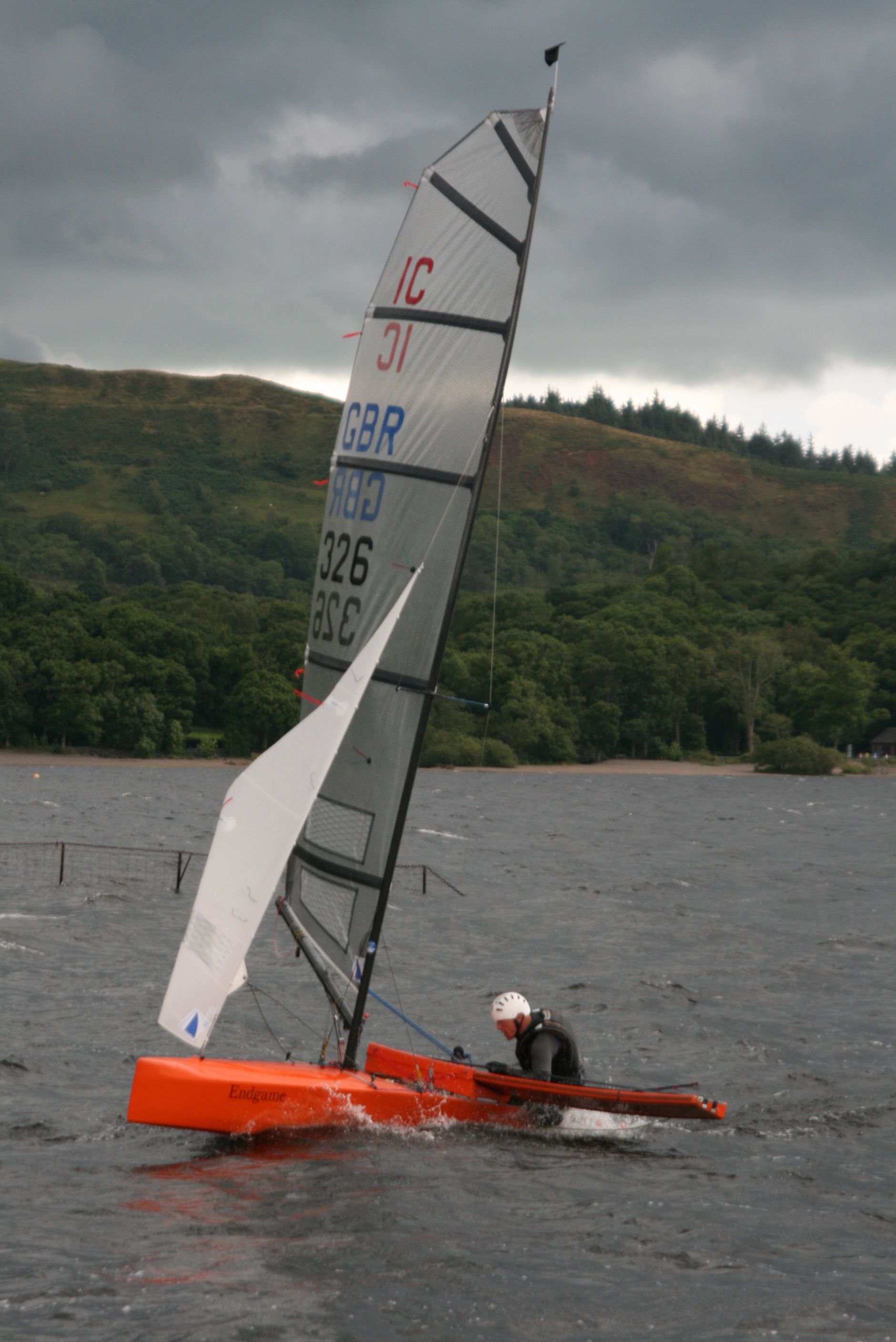 Dragonfly design - Warren/Bloodaxe
Designed by Alistair Warren and built by Bloodaxe boats, this is a development of Alistair's first design Monkey and uses a fairly flat bottom with double chine construction. This design uses the flat bottom between the chines with relatively small amount of rocker to promote early planning at the slight expense of a greater wetted area. The flat bottom is also believed to be relatively more stable then some of the other designs.
The original boat GBR317 has proved to be a quick boat with Alistair being the highest positioned boat in the World Championships in 2015 and is the current National and European champion. Two further boats have been built GBR326 &GBR328.